Dodge Dealer Jasper AL

---
With the team at our Dodge dealer near Jasper, AL, supporting you, the car search is going to be a thrilling experience. Not only does Dodge have a lineup of worthwhile models ranging in size from muscular sedans to large, 3-row SUVs, but 
our online inventory
 also makes it easy to sort through each vehicle to find the perfect one for you.
There's plenty more we can do to help you be successful in finding and servicing your model, too. Bill Penney Chrysler Dodge Jeep Ram (CDJR) has a financing center, a service shop, and other resources, which were all designed to make your life a bit easier!
---
​
Dodge Models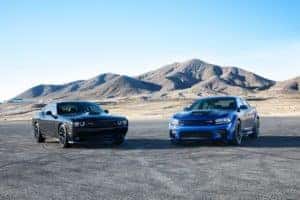 In addition to offering the diverse model lineup we mentioned previously, Dodge also gives each of its vehicles a hardcore performance variant. Certain Dodge models jump off the page right away because of their athleticism, like the Charger and the Challenger. Other models like the Durango can be optioned with hardy engines for more raw power.
If you want to test drive any Dodge, simply contact our team. Otherwise, the best place to start your search is our online inventory, where we house all the model features and specifications you might care to learn about.
Personalizing your Dodge model is an important part of the car-shopping experience. First, you have the trim levels to consider, which for models like the Charger and the Challenger often inflate to double digits. Beyond trims, you can then select from numerous packages and accessories. If you see one you really like and want to have it installed, our technicians can certainly do that for you.
Finally, keep an eye on our inventory moving forward as Dodge unveils new models, many of which will be electric. Dodge is devoted to electrification and these petrol-free models will still deliver the same thrilling performance the brand is renowned for.
New Vehicle Specials
Financing is key to any new model purchase. You want a plan that works for you, one that makes sense and fits within your budget. We can help you achieve these goals with our vehicle specials. We're constantly working to create new specials that will appeal to local drivers.
You can view many of our specials, such as specific lease deals, online right now. You can also speak directly with a member of our finance team if you have questions about a vehicle special or want to customize your own plan.
More About Dodge Financing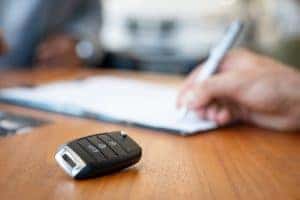 Keeping your Dodge running to its full capability and helping you drive off with the proper payment structure in place are two goals our dealership team strives to achieve.
The financing center is guided by our experienced and trained advisors. With their help, you can learn about financing options, receive advice, and ultimately build the proper plan for you. If you want to dabble in some financing options right now, utilize our pre-approval form, Value Your Trade estimator, or Payment Calculator.
Dodge Service: Parts Department, Collision Center
For automotive service, our shop is similar to the financing center in that it's run by a devoted and expert team. The technicians we employ can quickly knock out any service, such as changing car parts, rotating tires, performing an inspection, changing the oil, or anything else.
Whether you book your visit online or give us a call, we'll quickly prepare for your visit and get to work as soon as you arrive. We also have specific departments that allow us to help folks in as exacting a manner as possible.
Parts Department
Having a parts department that houses Dodge-specific pieces is one of the major benefits we offer to local drivers. As certain automotive parts begin to wear over time, such as the brake pads, battery, or tires, we can quickly find and install a replacement for you. The replacement will match the specific make, model, model year, and trim level of your vehicle.
The parts department also comes in handy if you want to personalize your model. Maybe you want stickier tires to have a quicker time off the line. Or perhaps you want bigger brakes or some improved aerodynamic pieces along the exterior. We have exactly what you require and can get it installed in no time.
On the off chance we don't have the right piece in stock, we have an extensive Dodge network we can order it from.
Collision Center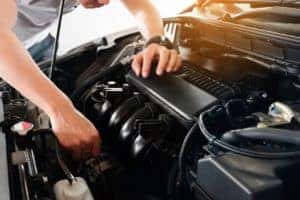 Lastly, our service department has a devoted collision center team. To handle repairs for anything from a brief fender bender in the parking lot to a collision on the highway, we're ready to lend a hand. Our parts center has the replacements for any pieces that might be damaged, while our technicians have a detailed understanding of how to repair any part of any Dodge model.
Crack in the windshield? Dent in the fender? Just book a visit to us online. In addition to ensuring your Dodge looks good as new again, we also inspect the performance of the vehicle to ensure everything will perform properly. Safety and on-road reliability are just as important as the way your Dodge looks.
If you simply have questions about how to fix a scratch or a paint scuff on your car, reach out and we'll provide potential options you can use!
Jasper, AL
Jasper, AL, has a true Southern feel, with good food and plenty of worthwhile attractions scattered throughout town.
History is important to the folks who reside in Jasper. To see how the town came about and learn about a few relics of the past, check out the Bankhead Heritage House and Museum.
If you prefer to spend more of your time outdoors, consider the North Jasper Park, which is well-kept and spacious.
Once you get a Dodge, traveling in and around Jasper with friends or family will open up plenty of opportunities!
---
Your Dodge Dealership near Jasper, AL
The resources and accommodating team at Bill Penney CDJR give us a leg up when nearby folks are seeking a credible Dodge dealership near Jasper, Alabama. So, get to know us by using our many resources. We hope to get to know you better, too!
---