Jeep Dealer Jasper AL

There's a Jeep out there for any lifestyle and any person, whether they're looking at their first car or their fifth. Our Jeep dealership near Jasper, Alabama, does everything we can to help you find and enjoy your preferred SUV. While off-roading is the name of the game for options like the Jeep Wrangler, other favorites like the Jeep Renegade do great as reliable and comfortable daily commuters.
We work to make our Bill Penney Chrysler Dodge Jeep Ram (CDJR) dealership as helpful as possible. So, get to know us and the many tools we place at your disposal!
Jeep Inventory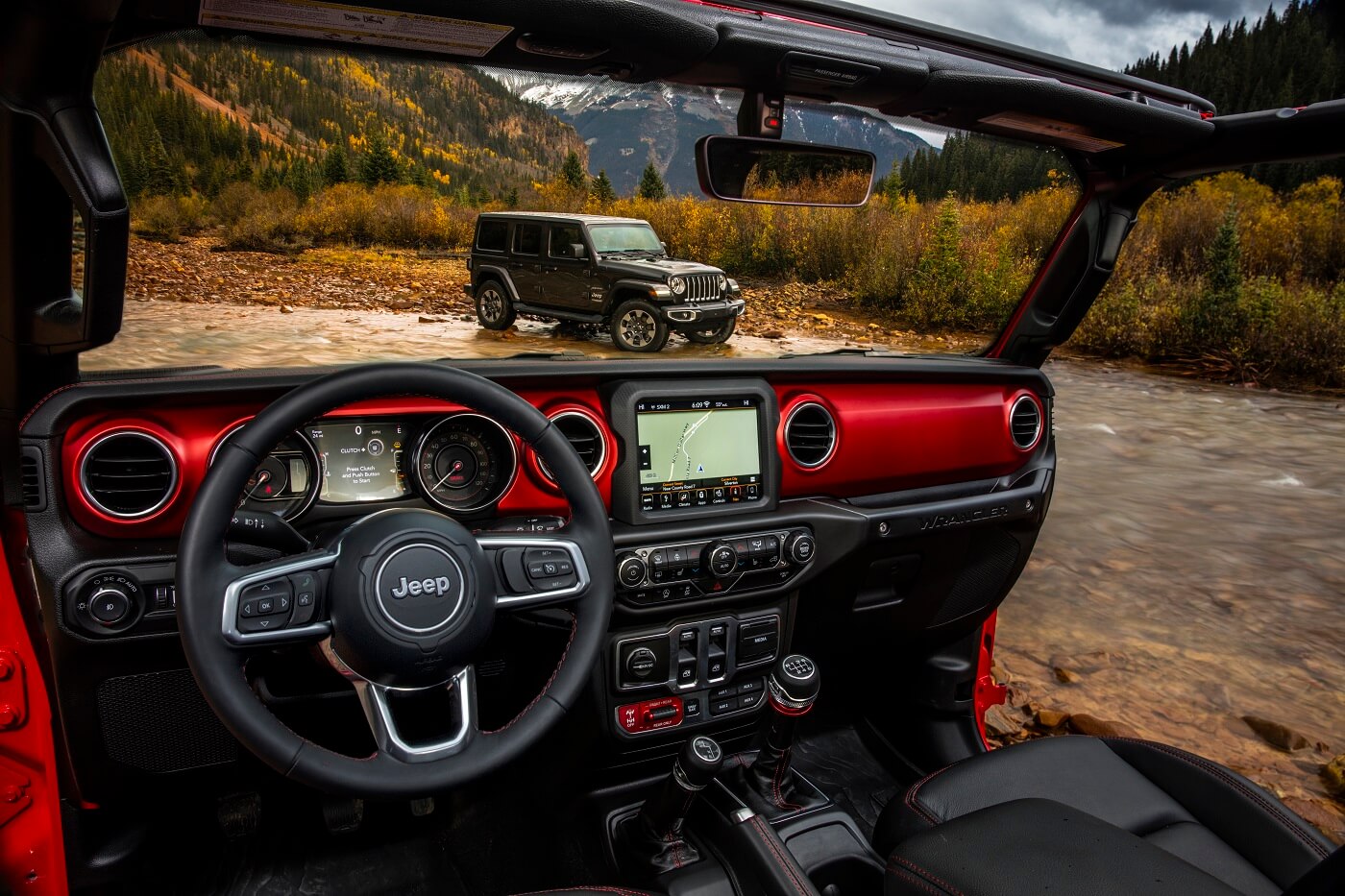 From the Wrangler and the Grand Cherokee to newer models like the heralded Jeep Gladiator, looking through our online inventory is an easy way to discover what the Jeep brand offers.
We list key features and specifications of each vehicle, with the hope that you'll have a thorough understanding of the brand's model lineup in no time. While each model is distinct, there's still plenty of overlap in qualities, so comparing them side by side is a savvy idea.
Our staff can help guide you along the way, too, either by arranging a test drive or answering your questions.
There are multiple ways to approach our vast lineup of Jeep models. If you want to take your time scrolling through them all one by one, you'll certainly get a feel for everything Jeep has to offer. If you have some idea of what you want from your next ride though, you can speed up the process by using our filters.
The filters are your way to identify models which fit whatever specific trait you're after. So if you want a certain trim level, prefer a specific exterior color, or are hoping to hit certain performance figures for horsepower or fuel economy, using the filters is your best option. You put in whatever it is you care about, hit submit, and can then sort through Jeeps that match your criteria.
Look to Us for Financing, Service
All your Jeep needs can be satisfied at our dealership, even if you've already found your ideal model.
Online Finance Tools
Financing is generally the next step for car shoppers who have picked out their favorite Jeep. We can help you build the right payment plan, secure a loan, choose between leasing and buying, and trade in your current vehicle.
Online options like the pre-approval form will help speed up the process as well. This form is one way for our staff to get a better understanding of your current budget and the specific Jeep you want. The more information they have about you, the easier it is for them to develop the ideal payment structure.
This is just the first of our online financing tools, however. The trade-in calculator and payment estimator give you the chance to fiddle with different finance options. Trade-ins are popular and the value of your vehicle can be put directly towards a new Jeep. The calculator let's you know the estimated value of your current vehicle. All you have to do is put in basic insight such as the make, model year, mileage, and general condition.
Finally there's payment estimator. If you have a Jeep in mind that really stands out to you, use the estimator to see different possible payment options for it.
New Jeep Vehicle Specials

From online financing tools we move to the many new Jeep vehicle specials we have in place. These specials are designed to quickly get you behind the wheel of your favorite model.
We have plentiful specials for buying a Jeep, yet we also have a lot if you prefer leasing. Not familiar with the leasing process? Our staff will be happy to fill you in. Basically, leasing is a long-term rental where you retain the option to buy the car once the rental ends. It's a way for folks to easily move from one Jeep to the next every few years.
So if you're always struck by the latest Jeep model that debuts and want an easy finance option to acquire that Jeep, leasing is your go-to.
Service and Parts Department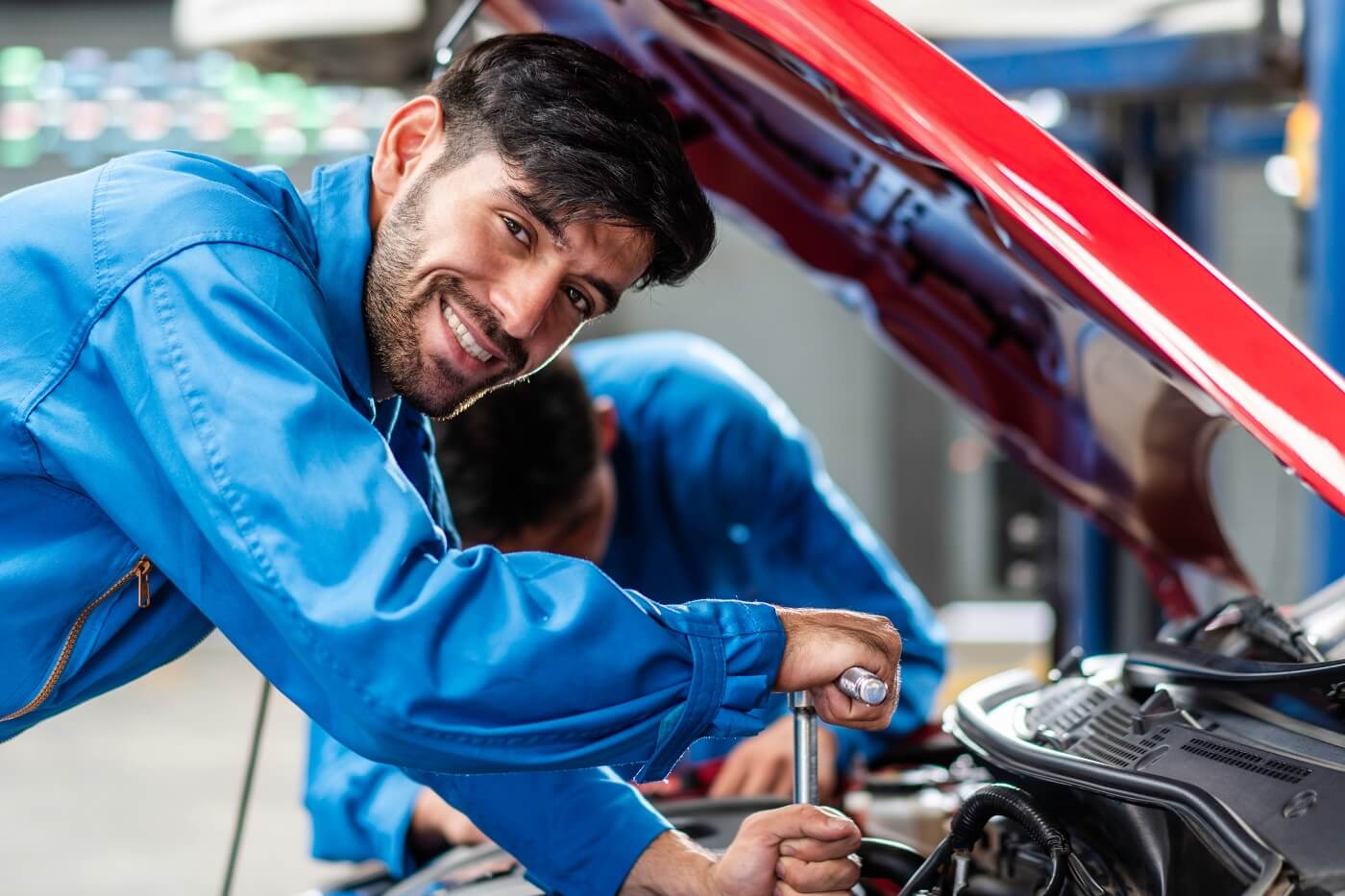 For service, our shop is helped immensely by a large and well-stocked parts center. So, no matter the year or trim of your Jeep model, we can quickly swap in any parts you might need, from brake pads and rotors to air filters.
The parts center also comes in handy after any accidents or if your Jeep just has a few dings and dents from a long off-roading trip. We can replace anything along the exterior or any performance parts that are required.
Additionally, if you're like many drivers who enjoy customizing their Jeep with packages or accessories, we can help there, too. If we have the part in stock, we'll get it installed quickly. If we don't have the part, we can order it. If you already have the part and just need it installed, bring your Jeep around and we'll be happy to help.
If you aren't sure what services your Jeep requires in the long term, we can craft an outline for you that lists the procedure your Jeep may need and at what mileage the service should occur.
Visit Jasper, AL
No matter where you go in Jasper, AL, you're never far from an enjoyable local attraction, like a park or museum.
The Bankhead Heritage House and Museum is typically a must-see spot for those who are making their way through the quaint Jasper community. When the weather is warm, look to the Memorial Park Splash Pad or North Jasper Park, which comes complete with a disc golf course.
When you get your Jeep, you'll also find there are plenty of off-roading trails around Jasper to explore!
Come by Our Jeep Dealership near Jasper, AL
Whatever needs you have or whatever step you're on in the car-shopping process, you can turn to the helpful team at Bill Penney CDJR. So, contact us or make use of our many resources online!
---
​