Oil Change near Me

The oil change: It's a common procedure yet one that spurs a lot of questions. How often do I need an oil change? How long do oil changes take? What happens to my car if my oil has worn down? At Bill Penney CDJR, it's our job to execute oil changes for local drivers while also providing insight into this common service.
So, if you're looking for an oil change near your area, take a few moments to skim through this overview before booking your visit to our shop online!
How Often Should I Change My Oil?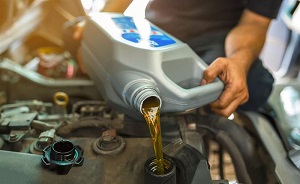 The most commonly asked question about oil changes is how often they should occur. The short answer is roughly every 5,000 miles. If you dig a little deeper, though, there are certain reasons why you might want to change your vehicle's oil more frequently.
Basically, if you require a lot from your engine, you'll want to regularly change the motor oil as often as every 3,000 miles. What types of models tax their engines the most? Trucks will certainly do it, especially if you're towing thousands or tens of thousands of pounds each week.
If you have a high-performance car which you enjoy revving out on winding rural roads, you'll also want to keep a particularly close eye on the wear and tear of your motor oil. Finally, driving in heavy, bumper-to-bumper traffic each day can also wear down the motor oil.
How Long Does an Oil Change Take?
Oil changes are one of the most common procedures a car can have. If you come to our shop, we can quickly swap out your motor oil and get you back behind the wheel within a half hour.
Signs I Need an Oil Change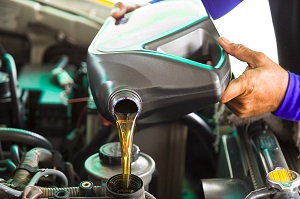 Not sure when you last had your motor oil swapped out? You should probably consider an oil change just to be safe, but your model will also begin showing signs that it needs an oil change.
The first sign will be a downtick in performance. If the motor oil has worn, you may notice sluggish acceleration compared to normal or your fuel economy may decrease. The engine may begin making sounds, too. A whirring, thumping, or clinking sound may be parts rubbing against one another because the motor oil no longer serves as a reliable lubricant.
If you want, you can also check the oil yourself. If it's worn down, the motor oil will appear sludge-like and black in color. Fresh motor oil is fluid with high levels of viscosity and a goldish-brownish hue.
Receive an Oil Change near You
The team at Bill Penney CDJR has been helping locals get the most from their vehicles for many years. If you book a visit to our shop online, you can receive a quick and easy oil change. Our staff is also available to answer any questions you might have about oil changes or other routine procedures, such as inspections and tire rotations!