Used Car Dealer Jasper AL

Providing you with as many remotely accessible resources as possible is one of the chief goals of our used car dealer near Jasper, AL. As the world becomes more digital, we've done our best to make finding a car, financing that car, and even learning about automotive service as simple as possible.
So, if you're just beginning your used car search, look through the Bill Penney CDJR inventory. We have pre-owned SUVs, sedans, trucks, crossovers, and more. That's just the first of many resources you'll come across, too!
About Jasper, AL
There's an inviting liveliness to Jasper, AL, that quickly makes out-of-towners feel at home. If you've come for a weekend or just a day trip, you'll find ample eateries, breweries, and other social venues.
Twisted Barley Brewing is a tremendous example of a spot where you and some friends can share a drink and play games. There's also the Tallulah Brewing Company that always impresses thanks to their diverse assortment of ales, lagers, stouts, and IPAs.
And if you're seeking a rush of excitement, you can grab one of the off-road-ready models in our used inventory and go camping around the outskirts of Jasper, AL!
A Used Car for Everyone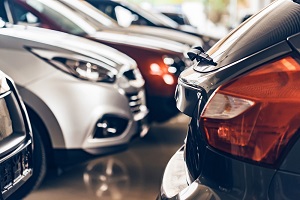 We continue adding to our used car inventory because we want you to have as many intriguing options to pick from as possible. If you're after an SUV, you'll find pre-owned options in all sizes. If you want something performance-oriented, we have used sports sedans and athletic coupes to consider.
As you familiarize yourself with our used inventory online, don't be hesitant to reach out to our helpful staff. We're happy to answer your questions online or over the phone and, if you want, we'll get you behind the wheel for a test run!
Resources for Financing, Servicing Your Used Car
As you peruse our website, you'll see we have pages devoted to financing and automotive care. We understand the importance of these two services, which is why we'll do everything we can to answer your questions and provide helpful guidance.
Financing can be a straightforward process when you get in touch with one of our advisors. Their expertise will prove useful if you're trying to land a loan, develop a budget, or pull off any other financing maneuver. The pre-approval form is a great online resource you can use to get a jump on the process, too.
For service, book your visit online, bring your used car around, and we'll do the rest. We aim to deliver care that's exact and also efficient. That's why our facility is loaded with premier technology and tools and also why we have highly trained, certified technicians.
Near Jasper, AL? Want a Used Car? Look to Our Used Dealership!
Our goal at Bill Penney CDJR is all about helping you find and enjoy your preferred used car. So, check out our inventory, look to our other online resources, and when the time comes, reach out to our staff!