Car Reviews

Resources are key to help you determine which model best fits your lifestyle. At Bill Penney CDJR, we have a vast assortment of Chrysler, Dodge, Jeep, and Ram models in stock. To help you learn about them all, we've created car reviews that go over everything from fuel economy and interior passenger space to safety and infotainment.
We believe reviews are the ideal entry point if you're unfamiliar with a model or simply want to see which changes have been made to a car during a new model year.
---
---
---
---
Reviewing the Traits You Care About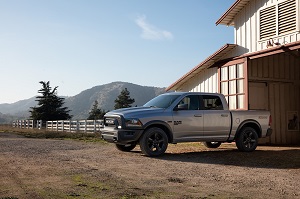 The main thing we want to accomplish when creating a car review is to deliver the exact information you care about most. To accomplish this goal, we specify the information for each review depending on the vehicle's automotive segment.
For example, if you're looking at a Ram truck review, traits such as the torque, towing capacity, and overall payload will be highlighted. If it's a Jeep, we may dive into the off-roading features you can expect.
If you don't find the insight you're looking for in one of our reviews, you can reach out to a member of our team and they'll fill in the blanks for you!
Finding the Right Fit
We've placed many of our reviews all in one area so you can look through a range of models in quick succession. Each of the manufacturers we have in stock creates unique vehicles, with many of these brands' vehicles overlapping in certain areas. Going from one review to the next will give you a well-rounded understanding of each option.
We have other resources you can turn to as well, from online insights like vehicle comparisons to in-person reviews you can conduct at our dealership!

Explore Our Car Reviews
Ultimately, reading through the many reviews we've created here at Bill Penney CDJR will help you move quickly through the car-shopping process before landing on the right fit. So, check out some of our reviews, and if you have any questions, our staff will have the answers!
---
​